Commercial & Workplace
Launch Pad – 122 Cremorne Street
Commercial & Workplace
Launch Pad – 122 Cremorne Street
Commercial & Workplace
Launch Pad – 122 Cremorne Street
Commercial & Workplace
Launch Pad – 122 Cremorne Street
Commercial & Workplace
Launch Pad – 122 Cremorne Street
Creative and Entrepreneurial
Location
Richmond, Melbourne
Client
Launchpad
Status
Complete
Sustainability
Designed to meet a 5 Star Green Star Rating
Project cost
$5m
This concept reinvents and transforms a dull existing warehouse building into a vibrant and exciting contemporary office workspace of great appeal.
The transformation makes full use of 8m ceilings.
Mezzanine floors are detached and float within the space providing a unique elevated position.
To the rear, the large building height is maintained and celebrated with the introduction of trees and greenery. This provides a healthy, creative and exciting office workspace with a real sense of difference.
The unique nature of the office is maintained through material selections: polished concrete floors and exposed steel beams and structure provide an edgy
feel.
Beneath the floating mezzanine, private spaces are contained including:
Seminar room for 50 people
Two 10 person meeting rooms
 Breakout kitchen and networking area
 Storage and amenities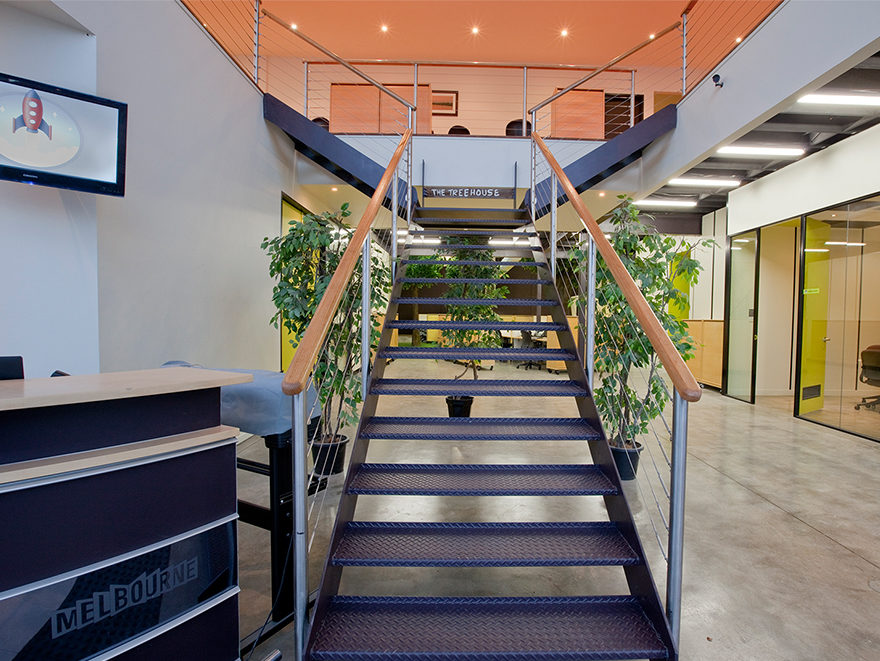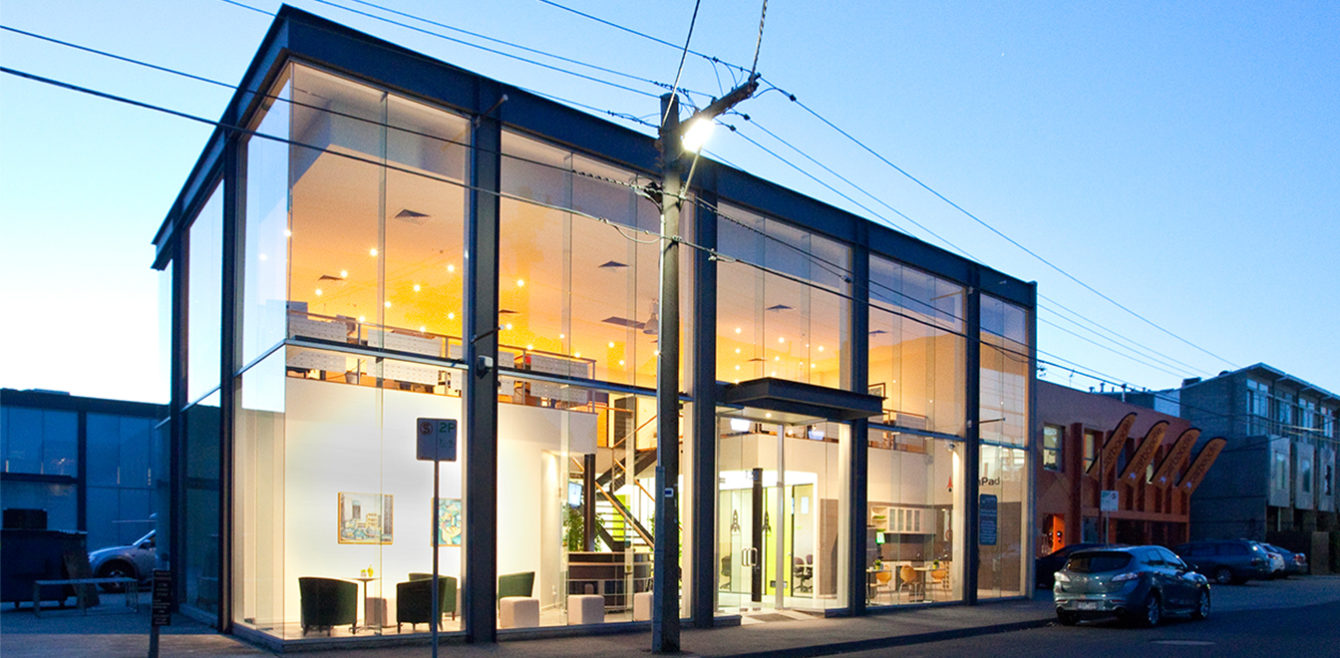 "Reinvents and Transforms."

Launch Pad