Community & Civic
Uniting Church Airport West
Community & Civic
Uniting Church Airport West
Community & Civic
Uniting Church Airport West
Community & Civic
Uniting Church Airport West
Embracing community, relations, acceptance and engagement for the future
Location
Keilor, Victoria
Services
Full Design, documentation and delivery.
Client
Uniting Church in Australia, SYNOD of Victoria and Tasmania
Project Cost
$1.6M
Relevance
Community focused design response
Collaborative briefing and engagement with community groups
Cost effective and exciting design that unites the community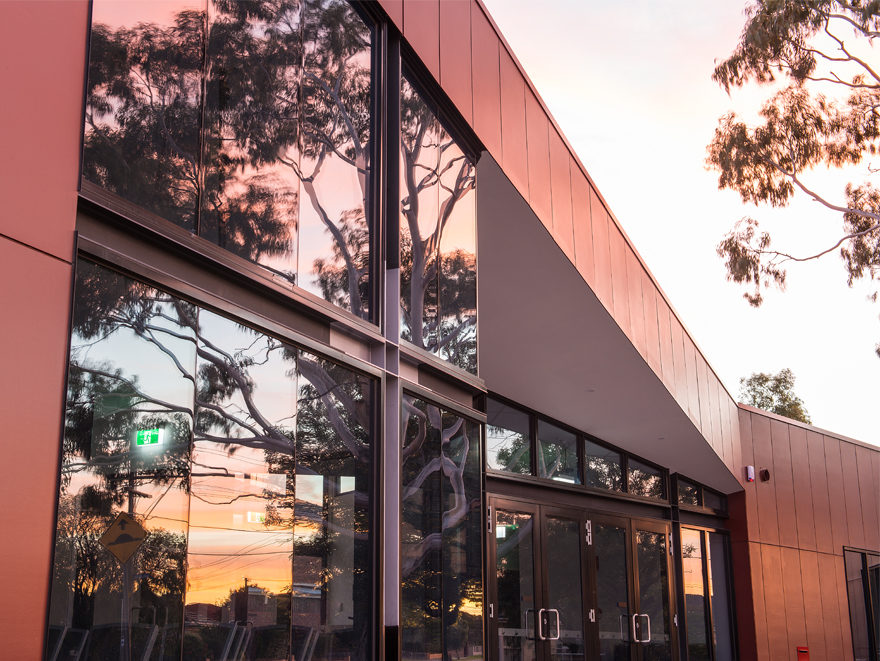 This design promotes the sustainability of the Keilor East and Airport west communities. The building form embraces an existing Red gum, around which is formed a public plaza that beckons to the community in a gesture of engagement and welcome.
This design proposes a contemporary vision for the Church in the Community.
Large "windows to the world" showcase the activities within, opening up the building to be welcoming and engaging with its community.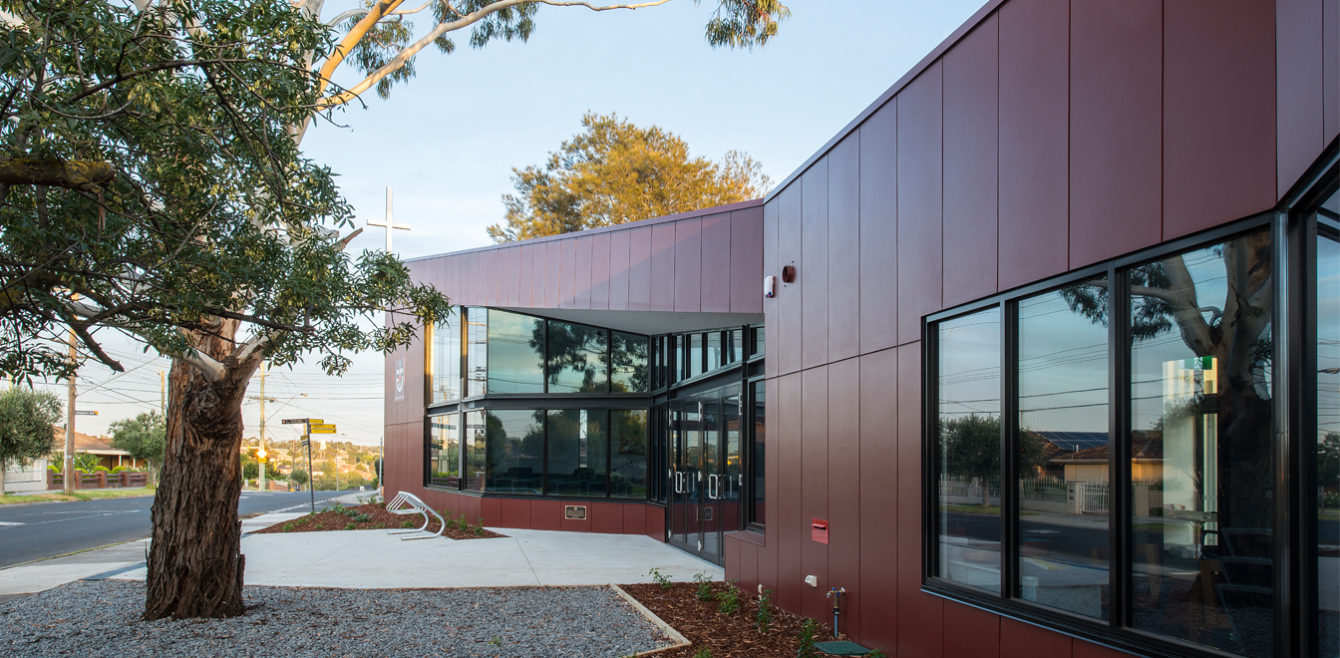 A humble budget has been skilfully pushed to create a stunning community building. The use of one material gives the modest building a more significant stature befitting a public building.
Internally a range of flexible meeting spaces are arranged around a central gathering space, itself serviced by a gourmet kitchen.
Cars are discretely concealed to the rear of the building, from where another main entrance is found. In this way, this building has no back door, but several fronts on each side to promote engagement. The intention is to create a building that is a seamless part of its community; a building that people wish to interact with and be involved with. In doing so, the structure promotes the growth and connection of the congregation with their community.