Commercial & Workplace, Community & Civic, Urban Design & Masterplanning
Lakes Entrance
Commercial & Workplace, Community & Civic, Urban Design & Masterplanning
Lakes Entrance
A New Water Arrival Point
Location
Lakes Entrance, Victoria
Services
Urban Design and Feasibility Study
Client
East Gippsland Shire Council
Achievements
Large-scale community focused master plan
Reviewing development potential, yields and associated costs
Collaborative briefing and engagement with user groups
High public profile
A project of state significance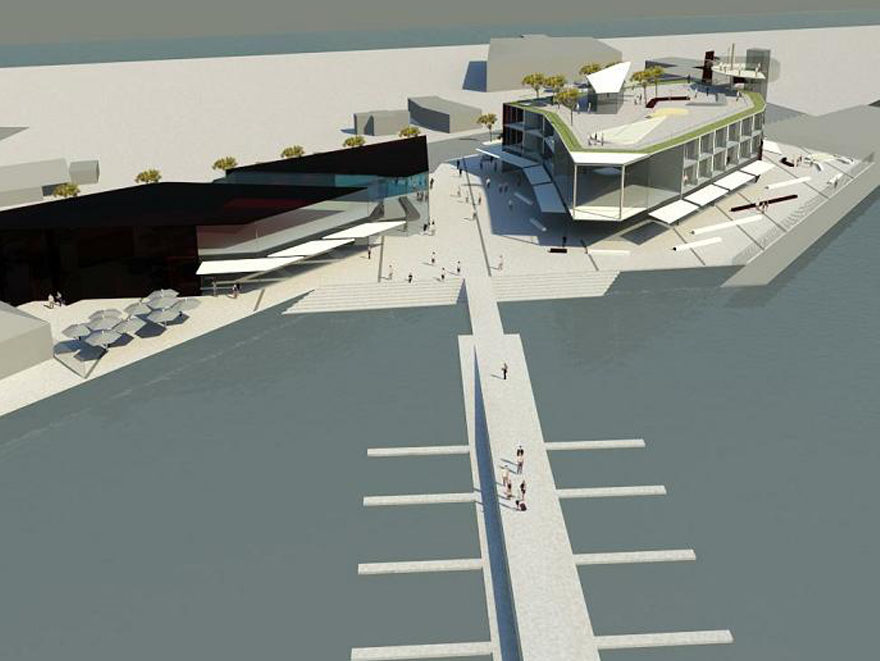 The creation of a vibrant and active public precinct along the foreshore is the key initiative for the redevelopment of the Slipway site. The intention is to re-energise the site and transform this formally industrial use to a vibrant and attractive area that further reinforces Lakes Entrance position as a key tourist destination.
The concept responds to the existing dynamic urban design structure of the township with a new water arrival point aligning with the road network. Visual connections to and through the site are critical in retaining a strong link to the waterfront, whilst defining logical areas for built forms to be carefully positioned. At the heart of the proposal is a central public piazza, that brings together key ingredients of adjacent buildings with the arrival from The Esplanade, as well as direct connection to the water and boat mooring areas. The piazza is sized to enable a variety of uses and activities including performances, markets and gatherings.
This will be one of the few areas where the promenade engages physically with the waters of Cunningham Arm, via a series of cascading steps inviting people in.
The rejuvenated Slipway site will generate considerable opportunities for residents and visitors alike, elevating Lakes Entrance appeal as a key rural destination by both land and water.