Community & Civic
Cheltenham Park Sports Pavilion
Community & Civic
Cheltenham Park Sports Pavilion
Community & Civic
Cheltenham Park Sports Pavilion
Community & Civic
Cheltenham Park Sports Pavilion
Community & Civic
Cheltenham Park Sports Pavilion
Location
Cheltenham, Victoria
Client
Bayside City Council
Area
498 sqm
Status
Completed March 2019
Project cost
$ 2.4m
Achievements
Recipient of High Commendation in Public/Commercial Category at the 14th Annual Bayside Built Environment Awards, 2019.
Acclaimed community project strongly embraced by users and the Council
The new building responds to several key factors of the site; positioned with two ovals on either side and a playground to the north.
Natural features including established significant trees and the considerable fall of the land required a responsive and clever environmental solution that is sensitive to the landscape.
All faces of this building are significant, with finishes and materials of Corten and composite timber used to respond to the natural elements on site.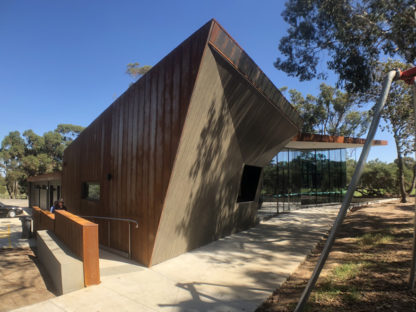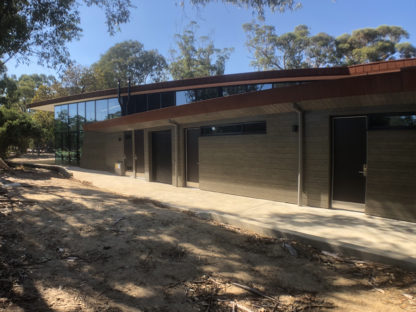 Collaborative briefing and engagement with a variety of user groups has resulted in a building that makes a statement, extruded and cut out to embrace adjacent facilities and dynamically reach out to greet its users.
"This building is a fantastic recognition of the quality of Council buildings – its innovative, environmentally sustainable and reflects the local character of the area"
Michael Heffernan
Mayor of Bayside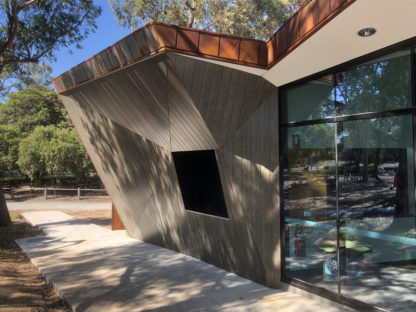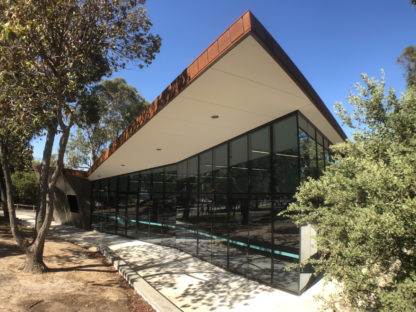 The facility comprises:
Social space, amenities, kitchen and internal store
4 change rooms with amenities, including for DDA
Umpire Change Facilities
First Aid Facilities
Three External Storerooms for each key user group
DDA Compliant Public Amenities
The Social space opens towards the North to welcome northern light and address the adjacent playground.
Each side embraces the landscape.