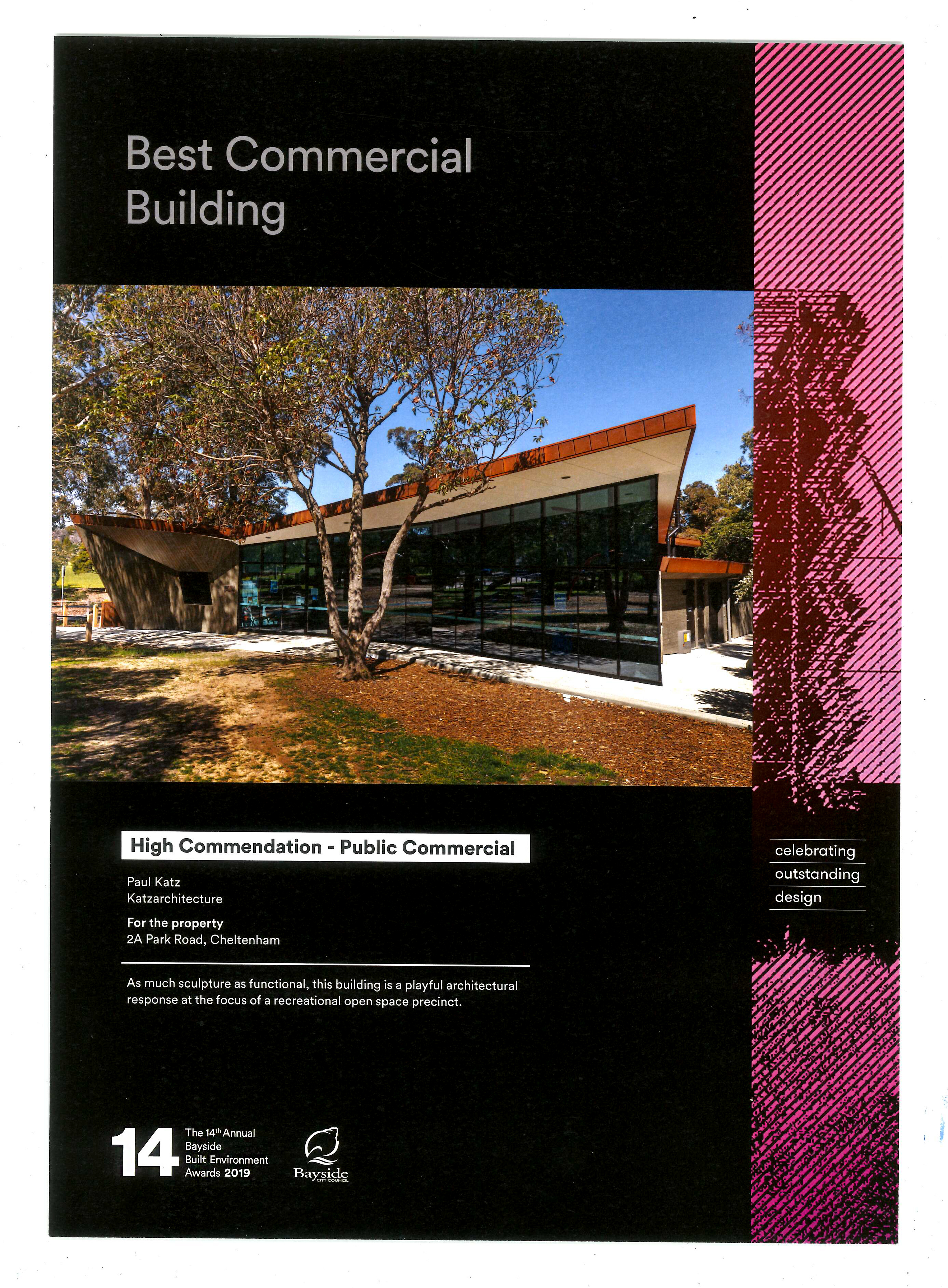 "As much sculpture as functional, this building is a playful architectural response at the focus of a recreational open space precinct."
Annual Bayside Built Environment Awards
Jury Panel




Cheltenham Park Sports Pavilion shines at the 14th Annual Bayside Built Environment Awards


Aimed at raising community awareness and understanding of the built environment within Bayside, Built Environment awards recognise quality outcomes within Bayside that promote a better urban environment. The judges hailed the entrants' creativity and innovation and applauded the environmental and aesthetic sensitivity of the built work to the neighbourhood.
Cheltenham Park Sports Pavilion, home of the Cheltenham Cricket Club, Hampton Junior Soccer Club and the Southside Dog School, designed by Katz Architecture was highly lauded for its response to the landscape, environmental solutions and aesthetics that both blends in and stands out in the context that it sits.
Collaborative briefing and engagement with a variety of user groups has resulted in a building that makes a statement, extruded and cut out to embrace adjacent facilities and dynamically reach out to greet its users.
Learn more about the Cheltenham Park Sports Pavilion here.