Residential
Olive Tree House
Residential
Olive Tree House
Residential
Olive Tree House
Residential
Olive Tree House
Residential
Olive Tree House
Olive tree generates unique design solution
Location
Hawthorn East, Victoria
Client
Private Client
Area
325m2
Status
Design Stage
Sustainability
Designed to meet Passive design principles
Project cost
$ 1.5m
The design is formed around the well established Olive tree that occupies pride of place in the internal courtyard.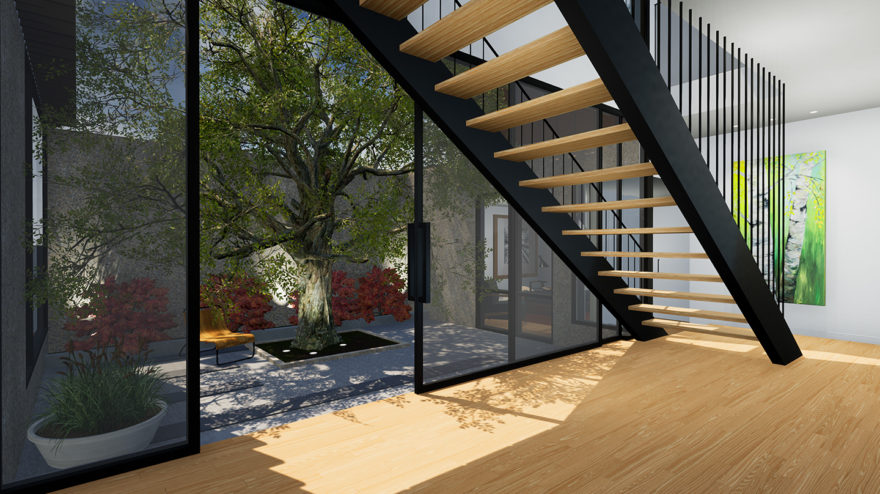 The new laneway residence celebrates its unique street address and position behind the large Victorian residence to the front of the allotment.
An undulating battened screen and wall protects the occupants from the public street space and provides a intriguing arrival point to the house.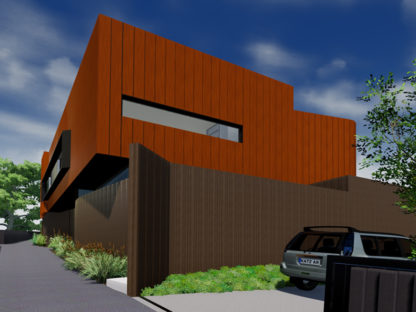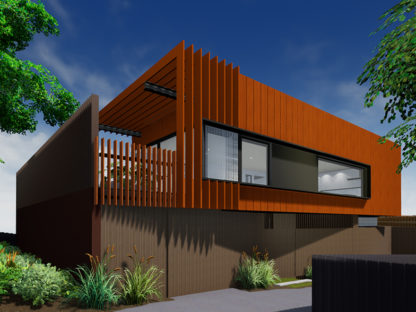 Large bed rooms and ancillary support spaces are located on the ground level.
An elegant suspended steel stair invites one to the raised living area, that stretches the entire length of the site, opening up to the north facing roof deck.
The upper level is clad in core ten steel, expressed as a floating box over the delicate timber battens below.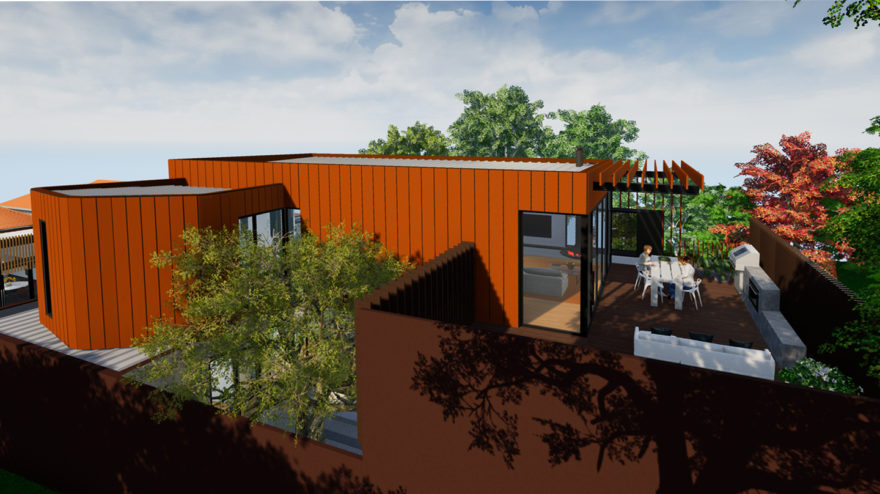 To the west a large slot window is cut into the form to provide sitting ledges and day bed, even extending this function outside to the deck.
An elegant suspended fireplace commands the living area, that is shaded from the north sun by extended fins of core ten steel.