Multi, Residential
Ashwood Apartments
Multi, Residential
Ashwood Apartments
Multi, Residential
Ashwood Apartments
Multi, Residential
Ashwood Apartments
Going beyond the boundary
Location
Ashwood, Victoria
Client
Private Client
Area
825m2
Status
Design Stage
Sustainability
Designed to meet PassivHaus
Project cost
$ 2.0m
Achievements
Private balconies cantilever over the street to maximise developable area
The building takes full advantage of its corner alotment with excellent northern orientation to deliver a sustainable passive design.
Comprising 5 levels, the site utilisation is maximised with a ground level multi car stacking system to satisfy planning requirements.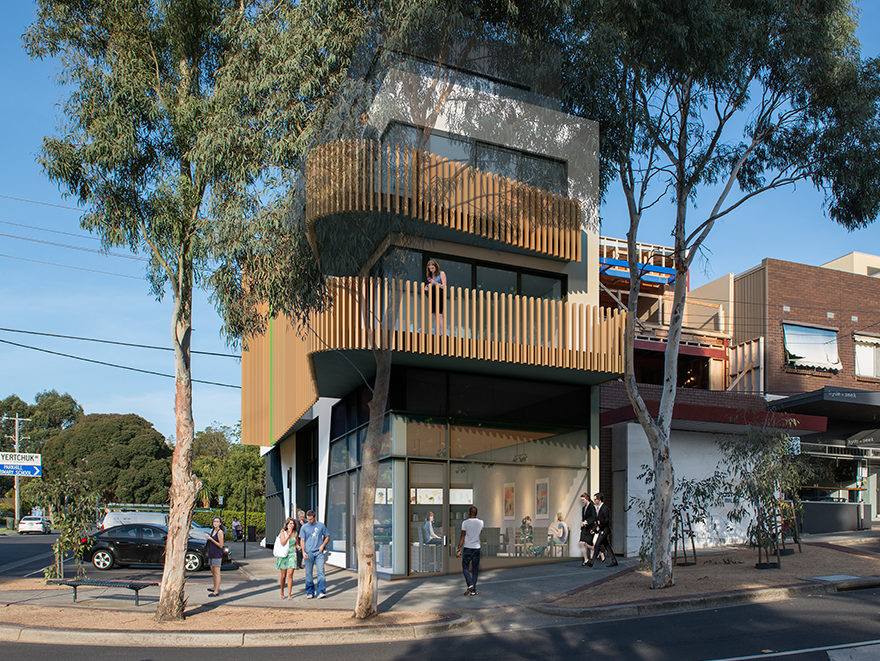 The street level is animated with a corner retail tenancy and adjacent entry foyer to the apartments.
A variety of 1 and 2 bedroom apartments ranging in scale from 55 – 75sqm are located over the upper 3 levels.
The roof is utilised as additional outdoor space, with full lift and stair access. The design enables this to either be communal, or alternatively to be sold off with one of the apartments.
"100% North facing sustainable passive design."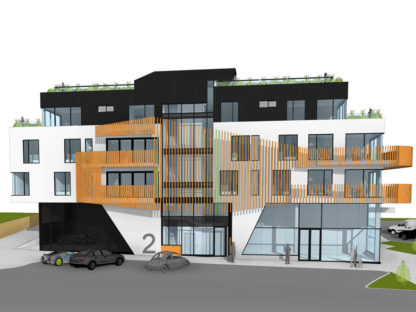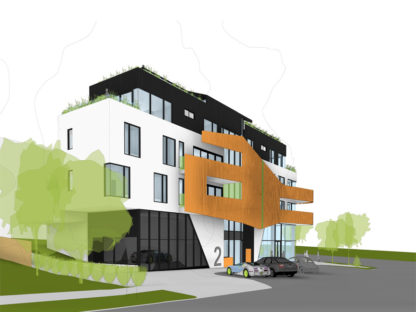 The façade is highly active with an expressive timber screen undulating and cantilevered from the solid form of the building. Whilst providing shading and protection, it also brings outdoor space outside the line of the building to take in views and aspect along the street.
The elegant design contributed to a smooth town planning process with permit issued within 3 months, a clear endorsement of the strong architectural solution.