Bilingual education drives master plan
Location
Huntingdale Primary School
Client
Department of Education and Training (DET)
Area
2,888m2
Status
Design 2018-19
Project cost
$ 16.8m
Achievements
Site Masterplan geared to bilingual educational needs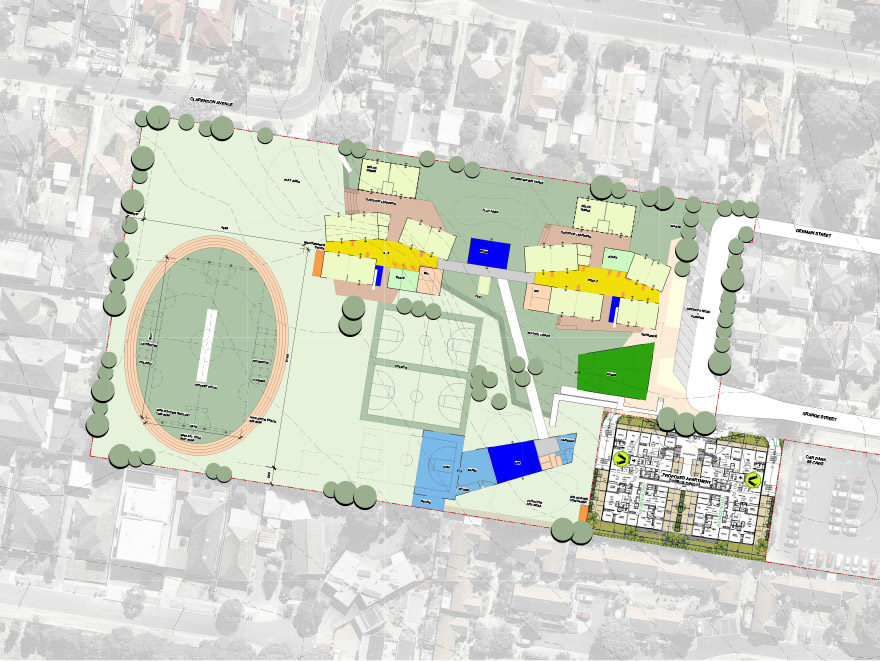 "The Masterplan is centred around a central heart that is the main social focus for the school"
Huntingdale Primary School was originally developed in 1953.  The building stock has been largely untouched in this time. This masterplan reviewed the site and building quality in order to establish the future Masterplan for the school. Several Masterplan options were reviewed to investigate siting, massing, orientation, daylight and various site condition factors to create an ideal environment for nurturing education.
Language Lighthouse moments (central to the school Philosophy and pedagogy) were incorporated into the Masterplan from the initial concept, keeping the school's vision central, upholding and celebrating its bilingual nature.
The preferred masterplan is centred around a central heart that is the main social focus for the school.
New P-2 and Y3-6 wings are oriented towards northern light, each with integrated kitchens, outdoor learning areas and a shared STEM space between.
The administration building stands beside a new arrival/drop off zone, creating a welcoming front to the community.
The new indoor sports hall is located adjacent to the existing BER building in order to maximise synergies with music and drama.