Education, Urban Design & Masterplanning
Scoresby Primary School
Education, Urban Design & Masterplanning
Scoresby Primary School
Education, Urban Design & Masterplanning
Scoresby Primary School
Education, Urban Design & Masterplanning
Scoresby Primary School
Defining the Campus Heart
Location
Scoresby, Victoria
Client
Department of Education
Area
1400m2
Status
Complete 2015
Project cost
$ 392K
Achievements
The maximum value for money was achieved, with funds allocated to deliver benefit to the whole school community.
The new central covered area has defined and strengthened the symbolic heart of the School campus. At the same time, the school's street presentation is improved with a new screen wall with proudly emblazoned school values.
An elevated area offers a new space for assemblies and school concerts, as well as stepped edges for casual sitting and gathering.  These are complemented with new customised furniture ready to serve a variety of educational needs at any time.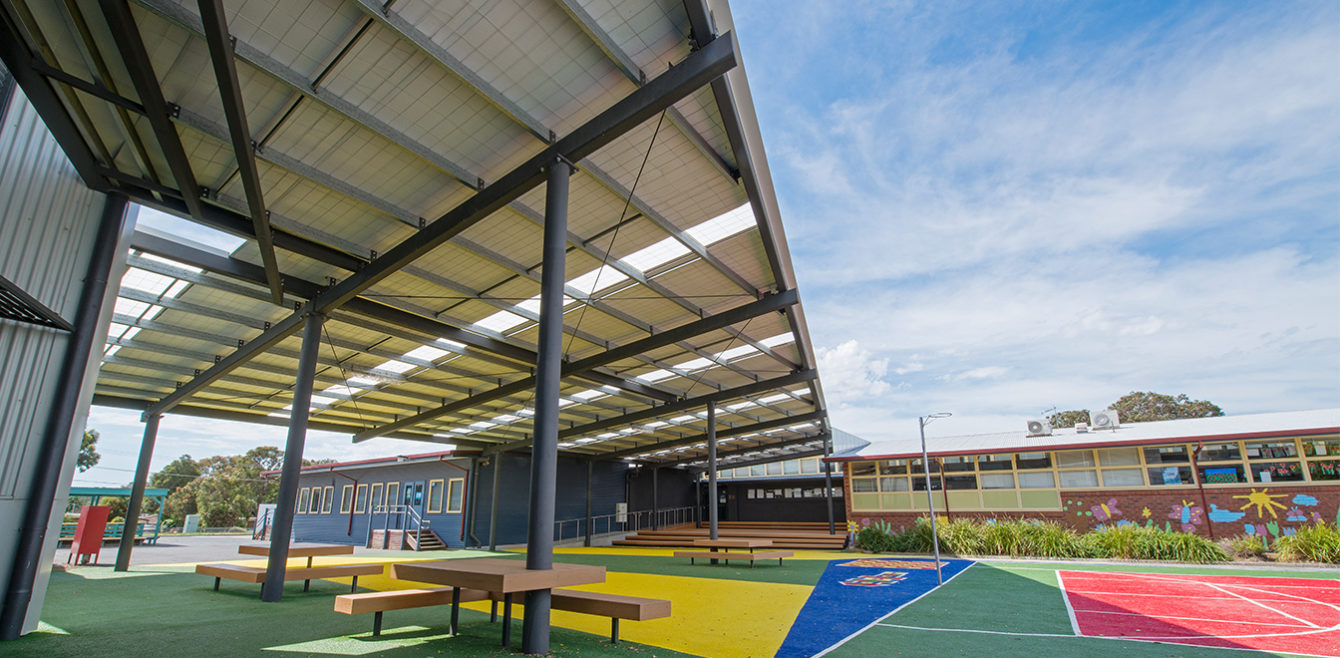 Alongside the once tired outdoor sports courts, the school heart has been upgraded with colourful synthetic turf surfaces, incorporating netball, basketball, tennis, volleyball, four square courts, as well as hops scotch facilities and a chess board.
The project successfully creates a vibrant community gathering space actively used by all year levels.
"We were thrilled with Paul and his team throughout the whole process. They communicated well, listened to our thoughts and oversaw the construction of our wonderful 'Outdoor Learning Area'. Throughout the process nothing was too much of an issue and we have received fantastic feedback as a result of the capital works."
Matthew Coney
Principal Scoresby Primary School