Education, Heritage, Interior
Auburn Primary School
Heritage Conversion Creates a Unique Learning Environment
Location
Hawthorn East, Victoria
Area
50 sqm
Client:
Auburn Primary School
Completed
2006
Project Cost
$250K
Achievements
Modernisation of listed Heritage Building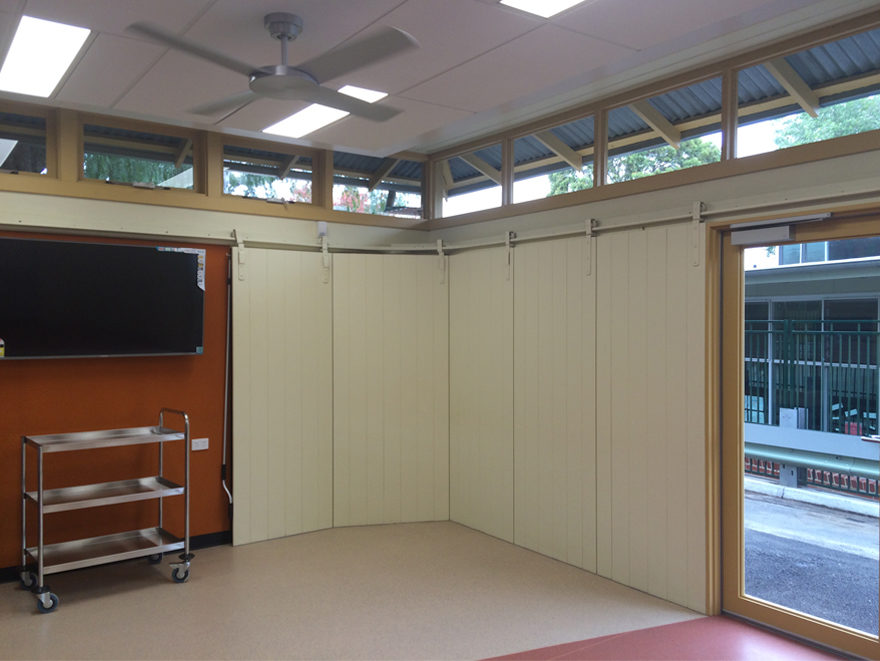 A classic old bicycle shed, listed on the Heritage Register, has been sensitively refurbished and modernised to create a unique multi-purpose learning area.
Key design features of the old building have been preserved and enhanced:  The raised floating roof is improved with glass infill panels accentuating its hovering quality.
Unique sliding panel doors, no longer conforming with OHS requirements, are retained in a semi-open position with the operating mechanisms on display for all to see and appreciate how things used to be.
The new area inside sees a contemporary learning environment with accented resilient floor and kitchen/wet area, supported with mobile benches for ultimate flexibility.
AV is integrated with display panels on walls, all providing the necessary support for a variety of learning needs.
A suspended ceiling softens the noise, keeping the space manageable and comfortable.