Commercial & Workplace, Interior
ARB 4×4 Engineering Centre
Commercial & Workplace, Interior
ARB 4×4 Engineering Centre
Commercial & Workplace, Interior
ARB 4×4 Engineering Centre
Commercial & Workplace, Interior
ARB 4×4 Engineering Centre
Commercial & Workplace, Interior
ARB 4×4 Engineering Centre
Commercial & Workplace, Interior
ARB 4×4 Engineering Centre
Commercial & Workplace, Interior
ARB 4×4 Engineering Centre
Center for Engineering Excellence
Client ARB 4 Wheel Drive Accessories
Construction Cost $3.5m
Area 837m2
Sustainability 5 Star Greenstar
This new specialised facility for the ARB Engineering team provides a custom design that promotes innovation and collaboration of the inventive minds exploring new concepts for the firm.
Located adjacent the main engineering workshop, the building houses over 80 technical staff over 2 levels. Meeting rooms and office spaces are located to inner edges, with workstations grouped into relevant teams, each with excellent natural light and direct views to outside.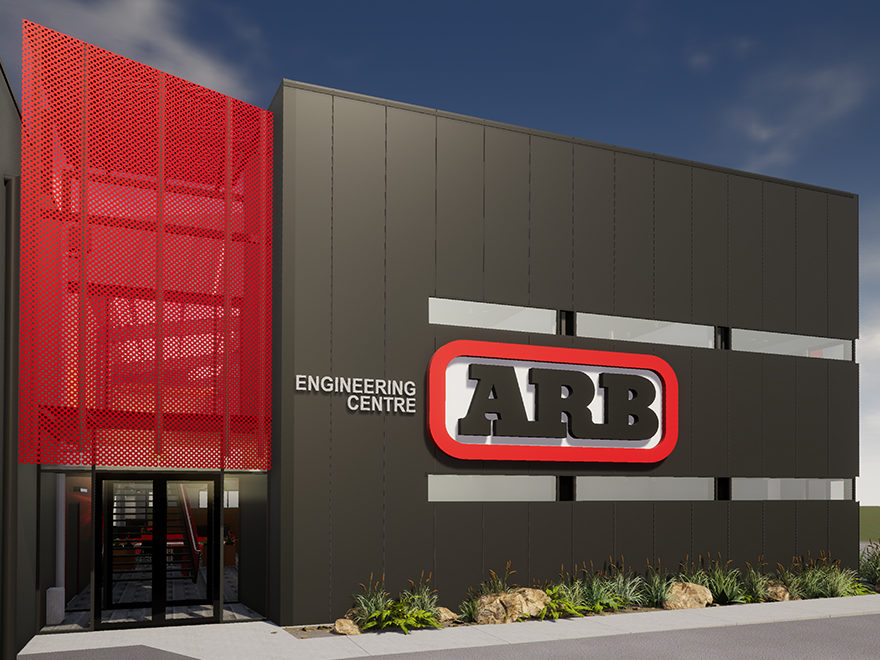 A segregated area is included, allowing the unearthing of confidential concepts in conjunction with major automotive manufacture's and designers.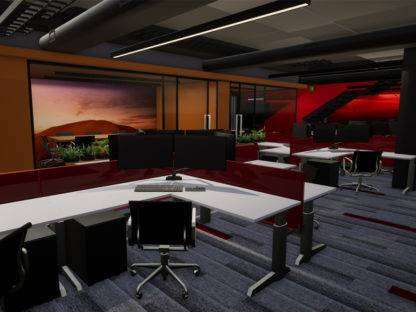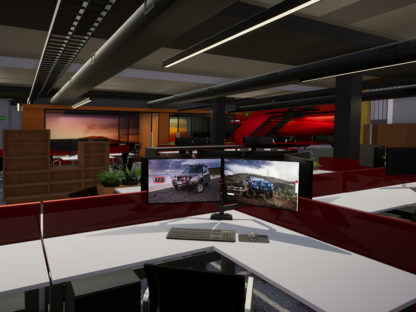 The interior architecture of the building celebrates the engineering backbone, showcasing the structure and building services in an industrially inspired aesthetic.  Each level is characterised with an environmental scene from which a strong defining colour creates a distinct and unique identity within the grounds of a very large organisation.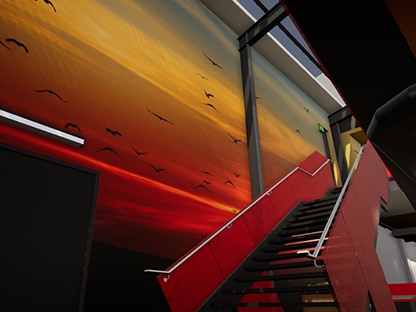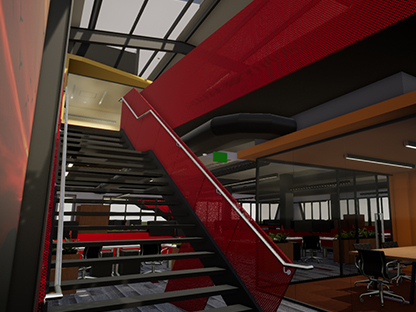 The use of bold corporate colours are used extensively throughout to unite and engage this area with the rest of the ARB team environments.