Commercial & Workplace, Community & Civic
Alpine Multilevel Car Park
Commercial & Workplace, Community & Civic
Alpine Multilevel Car Park
Commercial & Workplace, Community & Civic
Alpine Multilevel Car Park
Simple, strong yet sensitive response to landscape
Location
Alpine Village, Victoria
Area
6,211 sqm
(Efficiency: 27.3 sqm/car)
Status
Design Stage
Project cost
$9m
Builder
APM
The concept for the car park provides a simple, strong and contemporary response to its sensitive alpine location.
Positioned carefully into the landscape, the building gently inclines in response to the overall fall of the mountain.
The scale is kept similar and respects the adjacent mountain trees.
A chalet-like snow shedding roof is softened with a white Colorbond® roof, always reminiscent of the snow that the area is famous for.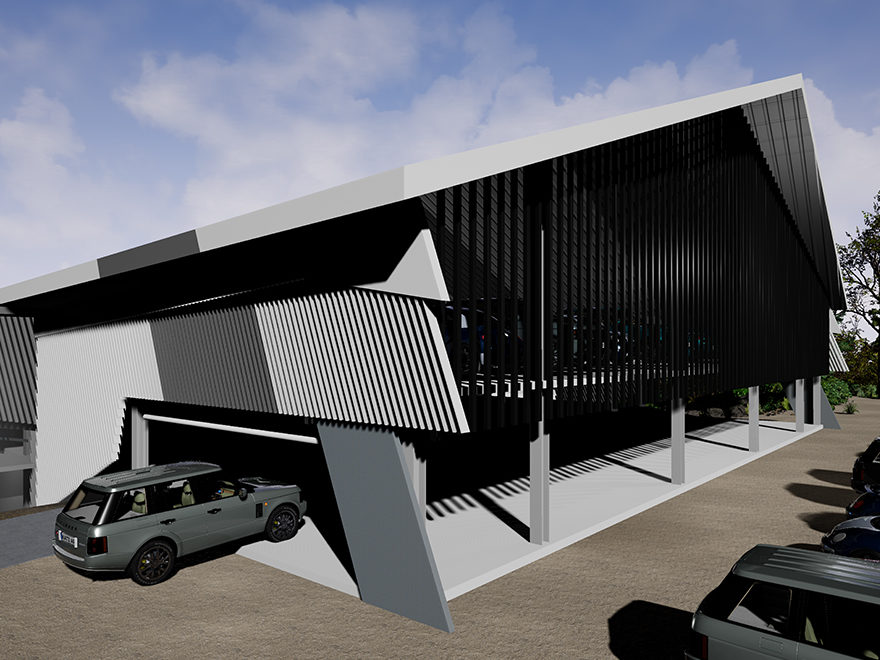 Dynamic bands of soft grey help to reduce the scale of the building, and by being angled across the façade, provide a dynamic and exciting form that will stimulate the visitors to the mountain.
The hipped ends of the form are left recessive and dark, with purlins vertical and regular.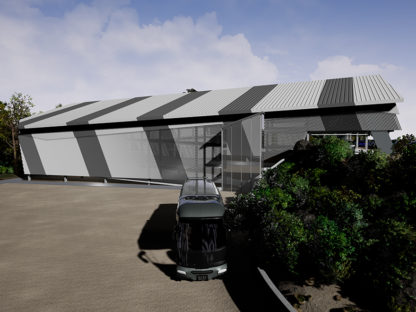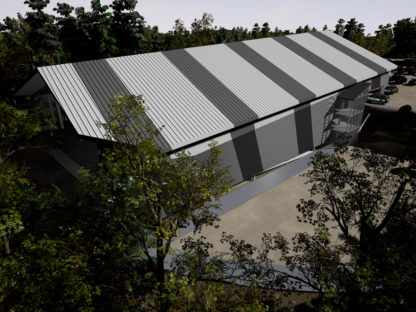 The intention is to provide the necessary functional areas and to see it carefully integrated into the surrounds.