Commercial & Workplace
Nexus 5
Commercial & Workplace
Nexus 5
Commercial & Workplace
Nexus 5
Commercial & Workplace
Nexus 5
"A playful facade of intrigue and delight"
Location
Mulgrave, Melbourne
Client
Salta Properties
Area
3,500 sqm
Status
Complete 2016
Sustainability
Designed to meet a 5 Star Green Star Rating
Project Cost
$7 m
A staggered, abstract arrangement of glass and coloured panels present a playful facade of intrigue and delight. The upper tenancy levels exceed planning guidelines to provide the maximum lettable area, made feasible with the recessed lower level that therefore provides articulation and enables the bulk of the building to float.
The top level roof deck introduces valuable outdoor space, satisfying the requirements of the new Child Care Centre located on Level 3 of the development. It also provides a unique capacity to signify the special social function that this building provides.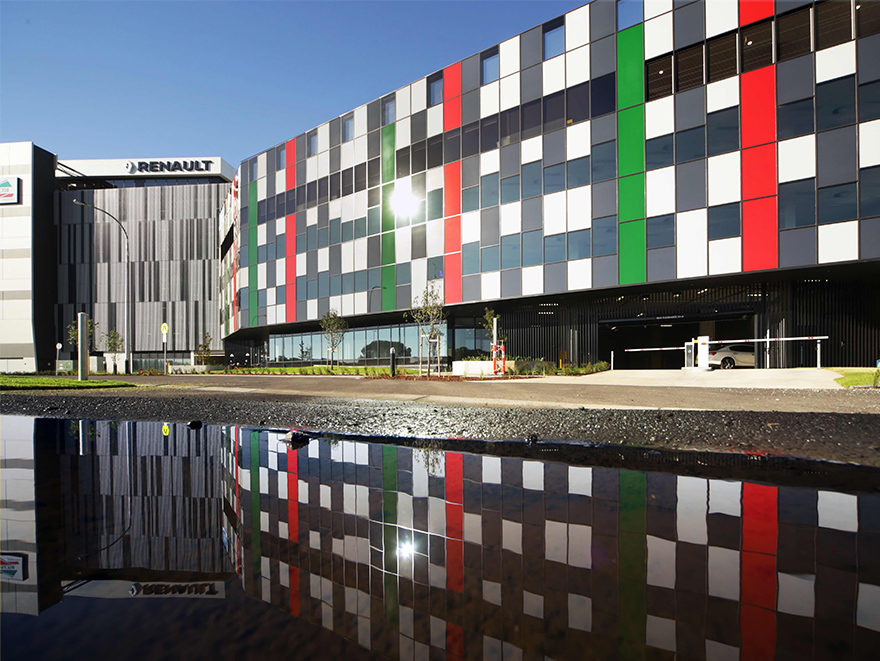 Nexus Court intention and explanation interview
Interviewer: CSR Viridian
Interviewee: Paul Katz
A dynamic mixed-use development, Nexus 5 comprises of retail spaces, offices, a gymnasium and a childcare centre to create a new social heart for the users of Nexus Business Park.
Positioned beside the dynamic facade of Nexus 3, the solution for Nexus 5 responds boldly and animatedly.
Seen as the social hub of the campus, this new mixed-use development of some 3,500 sqm comprises a broad range of functions including:
2 levels of commercial office spaces
Gymnasium
Childcare centre for 96 children
outdoor rooftop deck play space
Car parking and retail
"Nexus 5 responds boldly and animatedly!"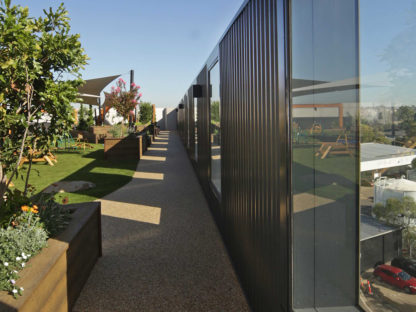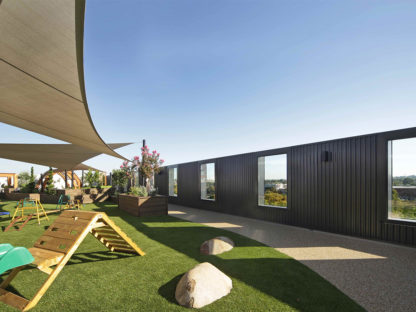 Construction Time Lapse:
Nexus 5
Salta Group